DynaPro Sealplus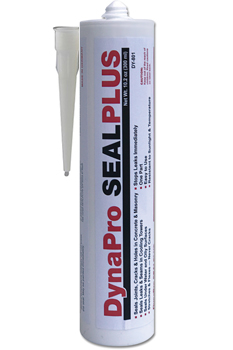 DY-801
Net Wt. 10.2 ounce tube
Also available 20 per case (DY-820)
---
DynaPro Sealplus is a proprietary, high molecular, weight, one part, elastomeric copolymer that has exceptional adhesion, elasticity and resistance to tearing, weathering and vibration.
Seals under water: Only DynaPro Sealplus contains elastomeric copolymers that quickly seal through water and oil films. Stops leaks immediately. Use in rain or standing water.
Use DynaPro Sealplus on all problem materials. TFE, Hypalon, rubber, stainless steel, galvanized metal, aluminum, ferrous and nonferrous materials, sheet metal, asphalt, glass, wood, stone, ceramic, concrete, plaster, masonry, plastics and all solid surfaces.
DynaPro Sealplus stays sealed in high vibration and expansion areas. Always remains flexible. Stretches over 500%. Never becomes brittle. Reseals itself if the bead is broken. Excellent adhesive.
DynaPro Sealplus can be used over a wide temperature range. Stays sealed from -30°F to 220°F. Severe temperature changes will not break the seal. May be painted immediately.
---
USES: Water lines, tanks, piping, skylights, HVAC equipment, duct work, joints, roofs, anywhere fluids leakage causes problems. Use DynaPro Sealplus to waterproof concrete cracks.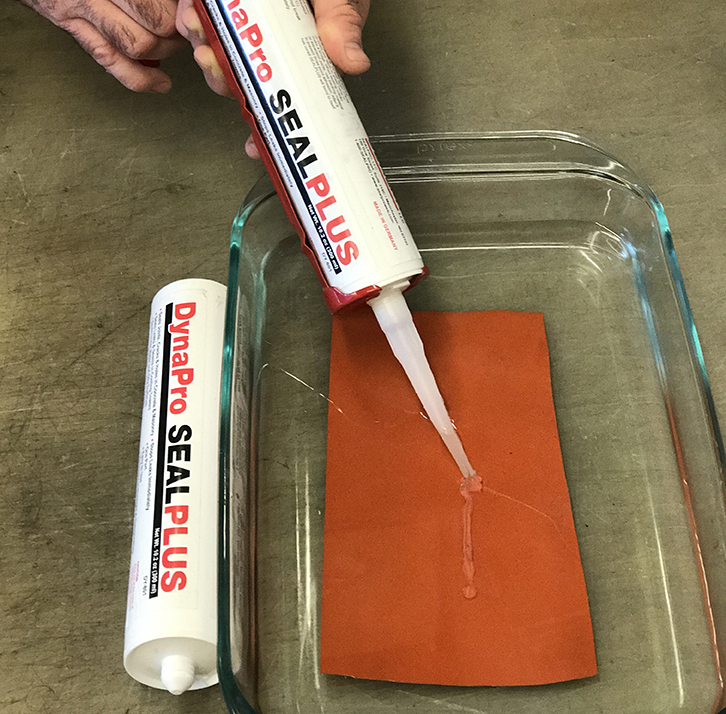 Download SDS